DAPHNE TECHNOLOGY, one of ONE CREATION's portfolio companies, has recently announced the completion of its CHF 3 million Series B extension with J.P. Morgan. We are extremely happy to see the successful evolution of the company and the traction it has gained amongst important players in its field. Daphne's technology represents a revolutionary approach to reducing greenhouse gas emissions from industrial sources.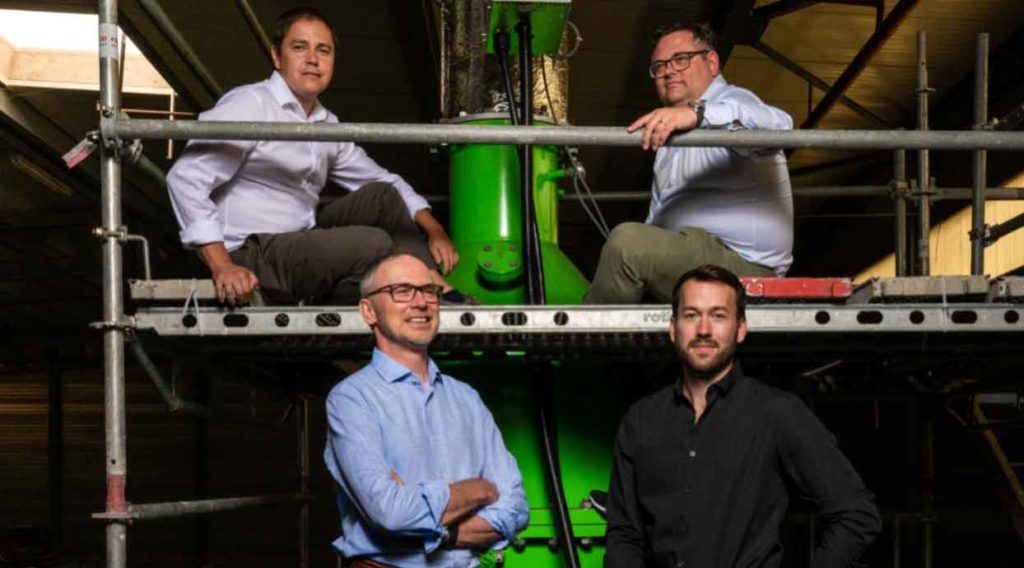 PRESS RELEASE from Daphne Technology, investment by clients of J.P.Morgan 
Lausanne, 13th of December 2022 - Daphne Technology, the Swiss climate deep tech company focused on solving the greenhouse gas (GHG) challenge, announced today that it has raised CHF 3 million from institutional investors advised by J.P. Morgan Global Alternatives' Global Transportation Group. The capital raise extends Daphne Technology's successful Series B investment round announced in March 2022, bringing the total to CHF17 million.
Why it matters: A dramatic reduction of greenhouse gas (GHG) emissions is necessary to meet the Paris Agreement goals and International Maritime Organization (IMO) regulations. Daphne Technology focuses on solving the GHG challenge in tough-to-decarbonize industries by developing next-generation climate mitigation technology.
Deal details: Daphne Technology announced today that it has extended its Series B financing round with an additional close of CHF 3 million, bringing the total Series B amount raised to CHF 17 million. Series B strategic investors included: Shell Ventures, Trafigura, AET Tankers, Swisscom, and Saudi Aramco Energy Ventures. 
We are delighted to have J.P. Morgan's clients as investors, and their backing further confirms the growing value of our next-generation climate mitigation technology, and we are proud to continue attracting best-in-class investors committed to working together with us for an economically sustainable energy transition." 

Dr Mario Michan, Founder & CEO 
"Daphne has developed some of the most mature and economically viable methane reduction technologies in the market," said Nicholas Meer, Managing Director, J.P. Morgan Alternative's Global Transportation Group. "We believe Daphne can play an important role in helping the maritime industry's transition to net zero." 
Andrian Dacy, Global Head, J.P. Morgan Alternative's Global Transportation Group, commented: "We are excited to be investing in an industry innovator such as Daphne, and are impressed with the unique technology solutions Daphne has developed to significantly abate GHG emissions in both the maritime and broader energy industries"