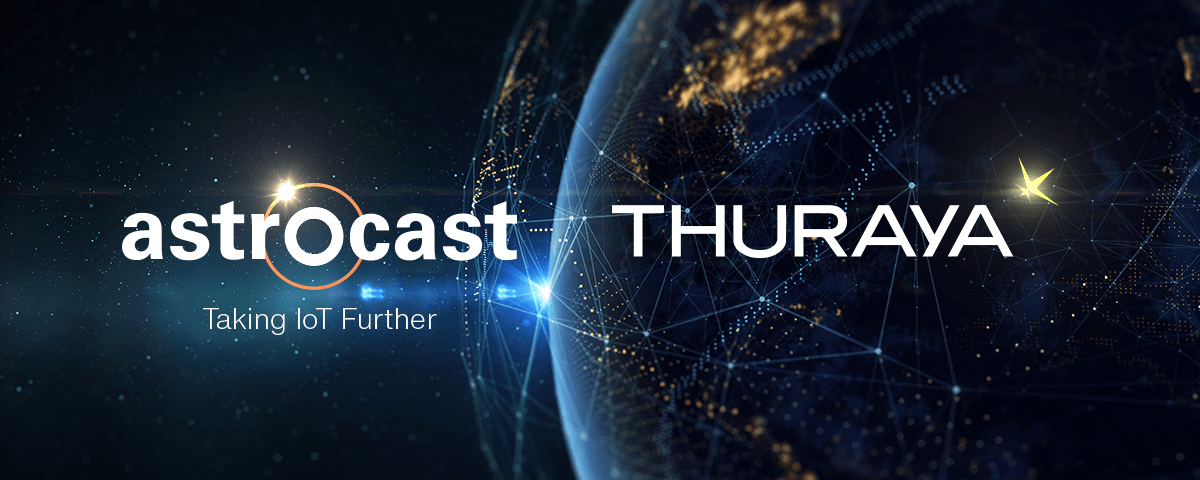 Thuraya agrees heads of terms to invest in Astrocast through a convertible loan valued at $17.5 million. It includes an extension of the Technical Agreement for another four years which was originally entered between Astrocast and Thuraya in 2019. 
Lausanne, Switzerland, April 3,  2023 – Astrocast, a leading global nanosatellite IoT network operator announces today that the company has concluded Heads of Terms for an investment agreement with Thuraya Telecommunications Company, the mobile satellite services subsidiary of the UAE's flagship satellite solutions provider, Al Yah Satellite Communications Company PJSC ("Yahsat" or "the Group"), the UAE's flagship satellite solutions provider listed on the Abu Dhabi Securities Exchange ("ADX"; under the symbol: YAHSAT, ISIN: AEA007501017). The transaction will be in the form of a convertible loan valued at US$17.5 million and marks Thuraya's first investment in a LEO satellite constellation. As part of the agreement, both parties will also look to extend a technical cooperation agreement for another four years that was originally entered between Astrocast and Thuraya in 2019. 
Astrocast operates a leading global nanosatellite IoT network with a focus on enabling low power wide area connectivity solutions across core industries including Transportation & logistics, Oil & Gas, Utilities, Mining, Forestry, Agriculture, and Maritime. The agreement with Astrocast aims to strengthen Thuraya's positioning in the IoT market and help expedite the execution of its strategy for satellite enabled IoT.  
The overall IoT market is projected to grow at a CAGR of 22% over the next four years to US$ 525 billion and the satellite IoT business is forecasted to generate cumulative revenues of US$ 6 billion over the same period. The strategic transaction with Astrocast represents a compelling opportunity for Thuraya to increase its exposure to a fast-growing sector that is still significantly under-penetrated and has a long runway for growth.
"We look forward to working together with Astrocast to execute this strategic investment which highlights our continued belief in the outsized impact of the IoT sector for the space and satellite industries. We are pleased to further strengthen our relationship with Astrocast as we mutually explore ways to expand our service offering across GEO and LEO assets to unlock greater growth potential. Through this agreement, we are committed to enabling innovative solutions in the Maritime, Energy, Logistics, Transportation, Mining and Agriculture industries". 

Said Ali Al Hashemi, Group Chief Executive Officer of Yahsat. 
"We are delighted to have secured this agreement with Thuraya, as we anticipate their support and expertise in guaranteeing Astrocast's success in the low-power narrowband IoT market in the future. Our partnership with Thuraya has been solid for the past four years, and their continuous support is incredibly important to us. In addition, collaborating on creating new products and applications and leveraging the Thuraya distribution network will expedite the expansion of our customer ecosystem".

Fabien Jordan, Founder & Chief Executive Officer at Astrocast. 
Astrocast notice:
In order to carry out the investment, Astrocast will issue a convertible loan to Yahsat for in-kind investment of 17.50 MUSD (approx. 180.8 MNOK). The loan carries an interest of 8% and has a term of 45 months from issue. Principal plus any interest can be converted into shares in the Company, at a premium to market price at issue date. The convertible loan is subject to customary terms and conditions, including inter alia with respect to adjustments for subsequent issues, share capital restructurings, qualified equity issues or financing and other.
Issuance of the Convertible Loans implies a deviation from the existing shareholders' pre-emptive rights to subscribe for financial instruments. The board of directors has carefully considered such deviation and has resolved that the issuance is in the best interests of the Company and its shareholders. In reaching this conclusion, the board has among other things considered the terms of the Convertible Loans, the availability of capital markets financing in a timely manner and the necessity for the Company to ensure financing in line with its strategy.
Following this issue, the Company has issued convertible loans for a total of approx. 23.7 MCHF (approx. 262 MNOK) (the "Convertible Loans"). As of this date, no amount of the Convertible Loans has been converted into shares in the Company and the Convertible Loans remains outstanding in full.