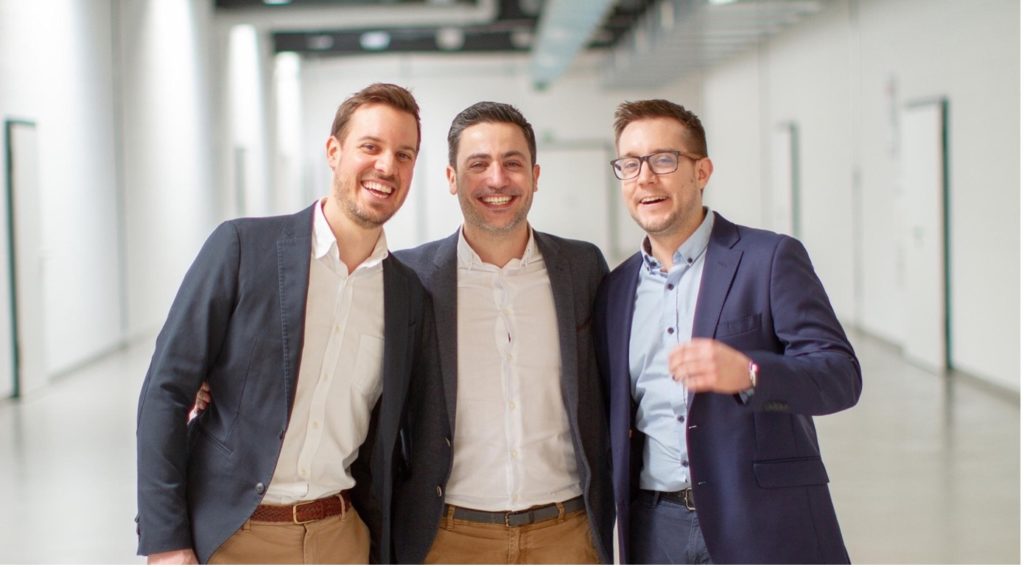 Depsys SA, a private equity portfolio company of ONE CREATION, has been acquired by Kraken, a division of the British renewable energy group Octopus Energy.
Depsys was voted a TOP 100 Swiss Startup every year from 2015 to 2017 and was voted a TOP 100 Scale-up in 2019. In 2020 Depsys received the Efficient Solution Label from the Solar Impulse Foundation and had since been part of its Efficient Solutions portfolio of companies.
This acquisition validates ONE CREATION's investment approach to financing private companies with strong environmental innovation.
Octopus Energy press release
Octopus Energy Group's Kraken acquires Swiss energy tech firm Depsys
Octopus Energy Group's Kraken moves into distribution network operations with acquisition of energy tech provider Depsys and its 'GridEye' platform
GridEye offers analytics, data and real time monitoring services to distribution network operators looking to digitally transform their operations
Grid digitalization is 700 times* cheaper than traditional grid reinforcement
Kraken's flexibility arm now contracted to manage over 4.3 GW worth of renewables
London / Lausanne – November 30th 2022 – Kraken, part of Octopus Energy Group, announces the acquisition of Depsys, an energy technology company based out of Lausanne, Switzerland.
Kraken has acquired Depsys and its 'GridEye' platform to boost its network operators offering. Depsys' 'GridEye' technology platform will become part of Kraken to provide analytics, data and real time monitoring, including fault management, power quality and power flow modelling.
Crucially, Depsys' technology, along with the Kraken flexibility platform, will save grids and network operators from spending more time and money on upgrading existing grid infrastructure. Recent analysis by Depsys found that digitising a grid is up to 700* times cheaper than making more onerous physical improvements, and allows operators to save 60% of time on grid analyses.
As part of the deal, Kraken will now have a base in Switzerland, and will transition employees into the company while they continue to build out their product.
Kraken offers its clients end-to-end management of the whole energy supply chain through one simple platform, creating relentless efficiency, flexibility to a scale never seen before and unrivalled scaling potential in a renewable world.
Kraken's flexibility division is currently contracted to control over 4.3 GW across 13,000 green energy assets. Kraken is already managing 1.21 GW of this capacity – enough to power Dr. Emmett Brown's time travel machine in the Back to the Future franchise – with the remaining assets to come online in the next year.
Devrim Celal, CEO of Kraken, comments: "By using and integrating Depsys' technology into Kraken's flexibility platform, we are enabling far more granular monitoring of all manner of green energy resources, like EVs, renewable generators and more. With the help of this new technology, grid operators will be able to save huge amounts of cash on costly physical upgrades by looking at a full-service, digital solution. We can't wait to get started in Switzerland."
Michael De Vivo, CEO of Depsys, said he was really excited to become part of Kraken, and to bring network expertise and technology into the group: "We are joining forces with a like-minded team who share our ambitions to play a major role in using technology to digitalise the transition to a net zero world."